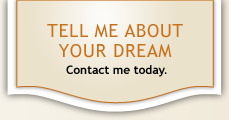 You never get a second chance to make a first impression. Let your clients know what you stand for. Don't just build a building, build your business.
Passion for quality, regardless of your building project size or type, begins with trust, knowing that Reiter Construction has extensive product knowledge and a keen eye for detail. Adding in the fact that I design, draw, and sketch the plans and details along the way makes the commercial building process a very smooth and exciting experience.
I typically work on a limited number of building projects at once to keep my focus. You talk directly with me, Dennis Reiter, and I oversee everything. I will be on-site everyday and will connect with you several times a week to ensure there are no hassles or surprises.
Contact me today about your WI commercial building project.